Our wonderful team at Dental Excellence of Kennesaw is so excited to help you begin an oral healthcare journey that is both fun and efficient! To learn more about the amazing women who assist our female dentist in Kennesaw, Georgia, in upholding our reputation for fun, quality dental care, please read through the following biographies. When you come to Dental Excellence of Kennesaw, you will be well on your way to feeling like part of our family.
Amy
Hygienist
As a dental hygienist, Amy loves putting smiles on people's faces and building relationships with each patient. The majority of her time at Dental Excellence of Kennesaw is focused on patient education: she helps people understand the importance of oral hygiene and how best to care for their mouths. Every person has unique dental hygiene needs, and she strives to find the proper home care process for each individual. Away from work, Amy spends a lot of time with her husband, Corey, children Hunter and Kylie, and the family dog, Presley. She eats, sleeps, and breathes travel, baseball, and softball!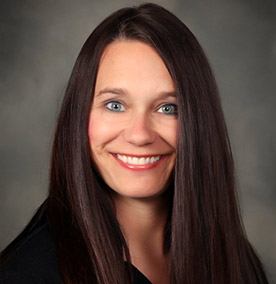 Tara
Assistant
Tara enjoys using her position as a dental assistant to ensure each patient is welcome in our office and feels comfortable in our care. Because we offer only painless dental care, it is not hard to reassure them. Tara brings patients into the treatment area and prepares them to see our dentists, all the while explaining the process of their appointments. She sits chairside to support the doctor and patient, and her favorite part of each appointment is the happy smiles at the end of a visit, when a patient thanks her for being there. Tara has been married to her husband, Andy, for 25 years. They have three children—Kylie, Lakyn, and Payton—and two dogs, Bella and Chloe.  Tara has a beautiful granddaugter who has now stollen her heart. In her free time, Tara enjoys decorating, flower gardening, and spending time with family.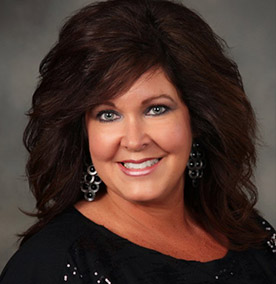 Emily
Hygienist
Emily, one of our wonderful dental hygienists, loves forming relationships with our patients. She always learns something from conversations and enjoys being included in their life. During a patient's visit, while she cleans their teeth, takes X-rays, and performs root planing and scaling, she talks about their specific oral hygiene concerns. To stress the importance of a healthy mouth, she provides instruction on how to keep smiles healthy and strong. Emily's home life revolves around her husband, Brandon, children Gavin and Alaina, and her two cats, Kaden and Missy. She loves being with her family, going to the lake, and participating in church activities.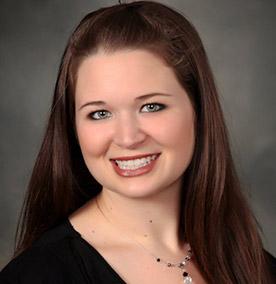 Kathy
Assistant
Kathy enjoys talking with patients and getting to know them as she fulfills her duties as a dental assistant. She forms connections through personal experiences and often become friends, which increases her love for Dental Excellence of Kennesaw. Kathy does an excellent job putting patients at ease, making sure they are comfortable, and helping them have a great experience during the visit. Her gratification comes at the end of a visit, when she has helped to change a smile and change a life. Outside work, Kathy enjoys time with her husband Norm, two kids Jonathan and Autumn, daughter-in-law Heather, and grandchildren Hayden and Grayson.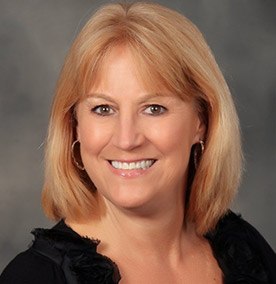 Jana
Hygienist
As part of our dental hygienist team, Jana loves making sure each of her patients feels relaxed and comfortable during their hygiene visit. While she cleans their teeth, she asks about their life and hobbies, which helps her identify areas where they can improve in their home hygiene routines. She finds immense gratification in seeing the smile on a patient's face at a recall visit when she praises their oral health. Jana has a wonderful husband, Francois, and beautiful daughter, Reese, who keep her very busy during her non-work hours. She loves the pool, the beach, and time spent with loved ones.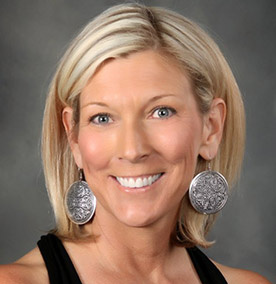 Jeanne
Assistant
Jeanne loves being a dental assistant at Dental Excellence of Kennesaw because she is able to treat each patient the way she would care for her family: providing reassurance and encouragement and making them laugh. She is grateful to be part of making each person's visit a great experience, and make a difference in their smiles. Jeanne offers chairside assistance, ensures our dentists have everything, and talks with the patients about their dental care. At the end of a procedure, she explains what our team did and makes sure the patient is smiling. Jeanne shares her life with her husband, Dusty, and three dogs Harley, Dusty, and Dinky. She enjoys riding motorcycles and supports Camp Dream, Cervical Cancer Awareness, and Corey's Crusade.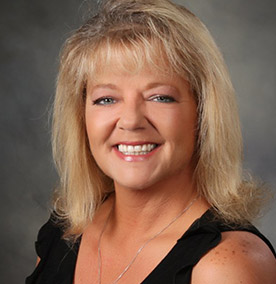 Jennifer
Financial Coordinator
Jennifer's motto as our financial coordinator is to treat our patients the way she would want to be treated: with friendly, courteous, and professional service, as well as a willingness to go the extra mile to help them. She works one-to-one with patients to help them make the most of their dental insurance and find payment terms that fit within their budget. It is important to her that our patients get the care they need, when they need it, and she helps make that happen. Jennifer has two daughters, Jill and Chrissy, a son-in-law, David, and a husband, Bill. Her furry family includes Bella, her dog, and Kitty, her cat. She loves time with family and is active in her church.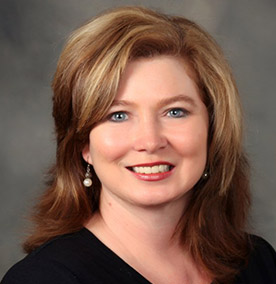 Amy C.
Front Office
The first face our patients see when they come to our office is Amy. She makes every introduction at our office a great one by ensuring the patient experience is comfortable and efficient right from the start and setting the tone that makes a visit to Dental Excellence so pleasant. Amy is quick to offer a balloon to our patients on their birthdays and still makes them feel special every other day of the year. She enjoys making our patients visits fun and professional.  You can always count on a smile from Amy as you are immediately greeted upon entering the office.  She and her husband, Ken, have two children, Ryan and Addie, and the whole family are animal lovers.