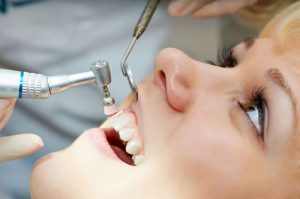 When you and your family come to Dental Excellence of Kennesaw for a dental appointment, you should not have to worry about financing your visit. Our caring female dentist in Kennesaw, Georgia, and our team want you to be able to relax and enjoy your dental care, which is why we strive to make the financial process as simple and accessible as possible. To accommodate your specific financial situation, we are pleased to work with the following PPO insurance providers:
Aetna
Delta Dental
DHA Network
United Concordia
UnitedHealthcare
Affordable Payment Plans
Your smile is yours forever, and we want to make it as easy as possible for you to receive the best dental care when you need it.
Our practice accepts most major credit cards and insurance plans; plus, we offer affordable third-party financing options through CareCredit. With third-party financing, you can:
Start treatment immediately
Enjoy low monthly payments
Finance up to 100% of the treatment cost
Choose between several payment options
Pay no costs upfront
Pay no annual fees
Our office staff is always available to help you with insurance claims and paperwork. We'll work with your insurance provider to make sure your coverage meets your needs and your budget.
Please let us know if you have any questions about your insurance coverage or payment options, and let us know how we can help to make your entire dental experience a pleasant one.
Please contact our office if you have any questions regarding claims and coverage. For patients who intend to pay out of pocket, we are happy to accept the following forms of payment:
In-office financing
Major credit cards
Checks
Cash
CareCredit

In addition, we offer 5 percent off of the total price for treatment plans  over $1,000 that are paid by cash or check on your first dental visit. For further information, we encourage you to contact us and learn more about your financial options at our office in Kennesaw, Georgia. Dr. Kirshenbaum and our team would like to thank you for choosing Dental Excellence of Kennesaw!